What does Wi-Fi have to do with the guest journey?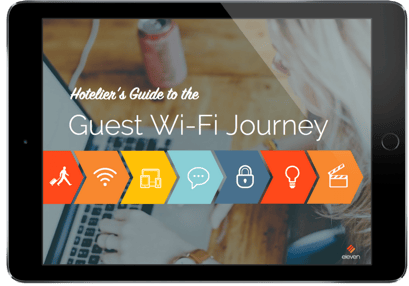 Guests want to automatically connect at all your properties, stream and cast the content they want to the in-room TV, control the room temperature and lights with their phone. What do all of these things have in common? They are driven by a connection to the Wi-Fi. Given the complexity of hotel networks, delivering this homelike experience is next to impossible when Wi-Fi is managed in a decentralized way.
Central guest Wi-Fi management makes it easy for you to securely authenticate and manage guest and hotel-managed devices and to provision great Wi-Fi across your entire brand to deliver the ultimate connected guest journey. Learn how to leverage your current network infrastucture to get more out of your Wi-Fi; fill out the form above to download the Hotelier's Guide to the Guest Wi-Fi Journey today.