We're experiencing a part of hospitality history!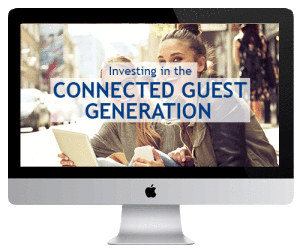 Today's traveler...
Brings an average of

three devices

Consumes an average of

2GB/month

in mobile data

Expects a fluid connection everywhere with the same performance they receive at home
This demand for constant connectivity presents challenges for hotels to continually invest to keep up with the explosive growth of bandwidth consumption at the same time there is increasing pressure to offer Wi-Fi for free.
In this white paper, Eleven presents key trends in hotel Internet and provides strategies for turning the Wi-Fi cost center into a revenue center. Fill out the form to get your copy of the white paper today.